The Six Figure Mentors
Leaders Mark & James speaking at the Momentum day in London
Stuart Ross invited James and I to host a
master marketing webinar to hundreds of like
minded Six Figure Mentor entrepreneurs last
week!
The webinar training was to show what
we are doing to get the huge results we
are getting in our home business right now..

we shared some of the secrets of how we
are getting 15-50 leads a day, and how that
is turning into a residual monthly income for life …
Stuart's message below..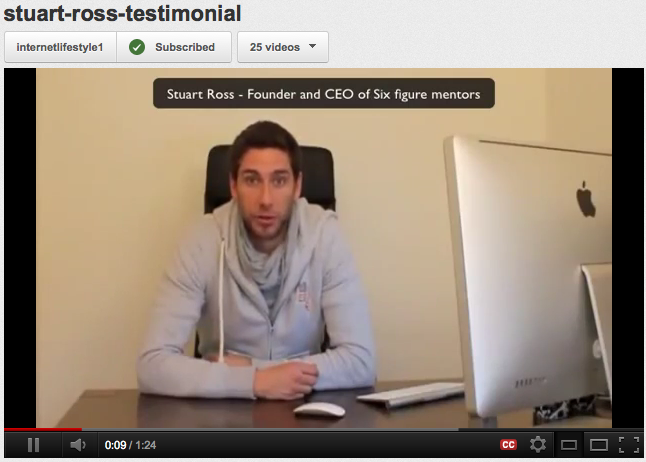 Off the back of this webinar we had so
much positive feedback Stuart asked
us the do a 45 min presentation on stage
at the Six Figure Mentors Momentum day
at the Crowne Plaza London..
go check out my blog all the training
The Six Figure Mentors Leader Mark Stokes tells his Story
It was just over a year ago now
James and I closed our offline
business with over £100,000
of debt and 28 days away from
bankruptcy.
It got that bad for me
I had to sell my house and move
into the back bedroom of my mums
house,the same room I shared with
my older brother Martin 25 yrs
earlier.
I also had to sell some of my most
prized possessions including,
my hot tub,my juke box,and my
private no plate MS118,
god I loved that so much
it was my signature 🙁
I knew there was a better way
so I borrowed money from a family
friend to invest in a home based
business online, and after 6 months
off sweat,tears,many hours of trying
to understand html and move a picture
on my blog 2 inches.  Lol…
things started to happen
just like magic!
Just as our mentor said
it would.
if we never give
up and just have the belief
things will happen
"just follow the system and
keep focused on your dreams".
"If you never give up
you can never fail"
Life is now very different
and James and I are growing
a huge team of people all looking
to break free from the corporate
life and 9-5 existance of working
we have walked the path of
failure and kept fighting
through the pain, humiliation,
and doubt of our family, friends
and Partners..
to finally unravel the internet
puzzle so much so our friends
and family are now saying
what the hell are you guys doing?
we have also been accused of
dealing in drugs ha ha ha!
Well I bet you are thinking
how is all this going to help me?
Here's the deal get yourself a system
to make money online, with no selling
or cold calling. A system that gives you
all the tools you need with out having to go
And most important of all a Mentor!
What is a Six figure Mentor?
This is by far the most important ingredient on your journey to success, a mentor who has already achieved what it is you are seeking,a mentor will guide you along the right path,dramatically reducing the time it takes to reach your goals.
Belief  that you can create the life of your dreams,
because it is there for the taking for those who believe its possible,never before in history have we been able to reach people likewe can now, technology has changed the world, just look around you,
many people are suffering from the so called recession, while others are thriving.
You either make money the new way or the old….Your choice.
we will show you how.
Ongoing support to encourage you
and teach you new skills as and when
you need them,
None of us were born knowing how to drive,
now its second nature for most of us,
So its time to reinvent yourself,
learn a few new skills focused
around the internet.
life will never be the same again.
Your application to join us is
here
Your friend and mentor
The Six Figure Mentors Leader James Pitsillides tells his Story
P.S If you think my story is
compelling then listen to this
tear jerker on my blog from
James my brother .
make sure you see the free training
it's changed our business overnight 🙂
Your application to join us is here